ESG and SDGs
Businesses and Investors are shifting from the conventional perspective of 'responsibility as compliance' to the new and more relevant view of 'responsibility as a source of competitive differentiation'. Investors have been considering environmental, social and governance (ESG) factors while assessing a company's profile for investment process and decision making, as they realize that businesses that manage their ESG factors are better placed to prosper financially.
ESG factors indicate a company's addressing of issues related to the three key factors: environmental, social and governance.

However, since 2015, when the Sustainable Development Goals came into picture, the concept of sustainability further evolved from ESGs towards the thematic framework. Companies are not only focusing on their ESG metrics performance and operational processes and policies, but are increasingly exploring the positive impact of their products and services through the value chain, on the society, and the degree to which these products / services are directly helping achieve societal objectives.
ESG is about the risk – return measurement on the identified factors. But SDGs bring in a shift from the narrower focus on how a company produces their products to a broader canvas of what products they produce, for whom they are produced, and whether they are positively contributing to society.
While ESGs are a good indicator of performance on the identified factors, they do not explore the possibilities of maximizing the positive impact of a purpose driven business. SDGs are thematic and bring out the interdependence of the issues very appropriately without bucketing them necessarily into one of the E-S-G factors.
However, if one needed to map the SDGs to ESGs it would look something like this :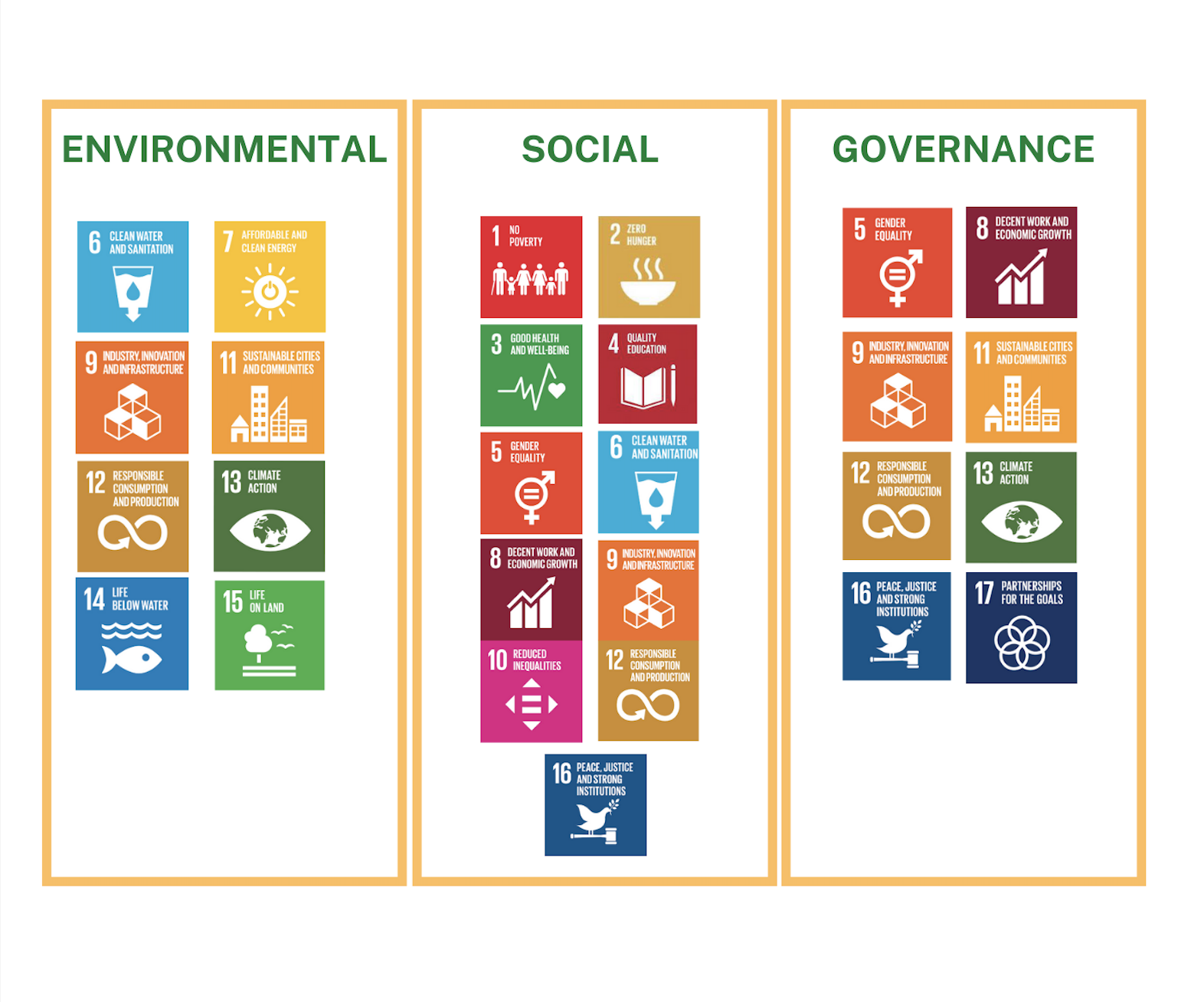 Overall, one may look at SDGs as an additional layer of analysis on top of the traditional exclusion and ESG integration data sets. Investors are seeing high value investment returns from fast-growing SDG-aligned themes, such as education technology, financial inclusion, green technology or healthcare.